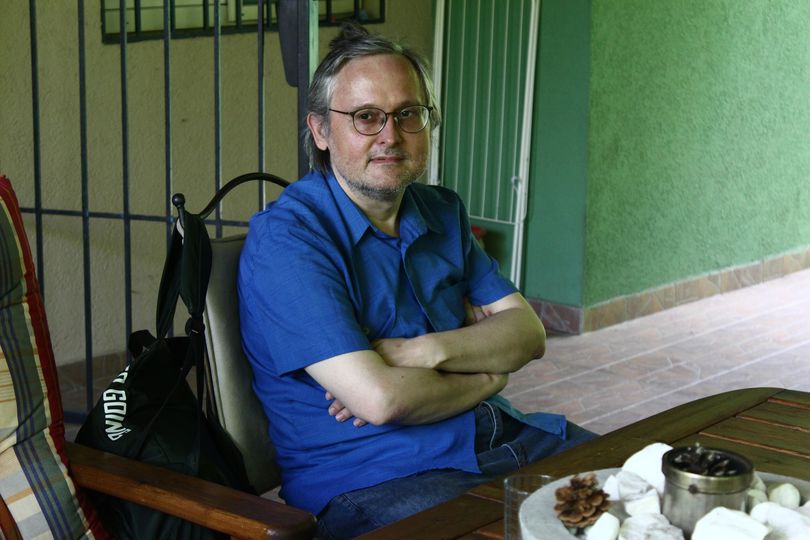 Marko Kostić, umetnički direktor Festivala i selektor jednominutnih filmova (filmski reditelj i kritičar, Beograd)
Reč selektora:
Na ovogodišnjem jubilarnom desetom izdanju Međunarodnog festivala filmske umetnosti Mister Vorky, selekcija jednominutnog filma pokazala se kao jedna od najboljih do sad, pa stoga pruža povod za malu rekapitulaciju festivala. Od svoga prvog izdanja "Mister Vorky" je igrao važnu ulogu u promociji jednominutne forme 
– tako da se zahvaljujući nama i festivalima srodne sadržine – produkcija najkraćih filmova danas razvila do svojevrsnog umetničkog žanra. To potvrđuje uspešna saradnja sa mnogim autorima koji se kontinuirano bave jednominutnom formom: Robertom Dejvidom Dankanom, Nikolinom Santovac, Anabelom Kostom, Krisom Farbijem, Milicom Stojanović, Rezom Golčijem, Zoranom Ilićem, Pjer Iv Kalinom, Ileanom Gavinoser, Filipom Markovinovićem i mnogim drugima.
Iz ovogodišnje selekcije posebno bih preporučio domaće ostvarenje "In my Mind", autorke Teodore Koledin, delo koje sadrži karakteristike dugometražnog filma briljantno postavljene u jedan minut filmskog trajanja. "In my Mind" ujedno predstavlja i glavnu odliku ovogodišnjeg jednominutnog programa: poetsko tumačenje fenomena protoka vremena. Ako postoji primer filma u kome je utisak u prostoru podređen dramskoj igri sa memorijom u vremenu to je ovo realistično ostvarenje o problemima mlade pojedinke u pokušaju pamćenja redovnih zadataka državne birokratije. Fobije i anksioznosti koje donosi tipična svakodnevica, prikazane su kao deo građanskih obrazaca i rituala koje ne moramo kategorički prihvatati već sa dozom humora i blažim merilima kritički sagledavati. A formalno gledano, "In my Mind" postavlja pitanje – zašto tražiti odgovore u avangardnim formama kada realizam nudi baš ona najizazovnija i najkonkretnija etička pitanja?
Danas, kada se čini da građansko društvo gubi identitet u haosu masovnih informacija, možemo očekivati sve veću potrebu za poetikom građanskog realizma i putokazima klasičnije umetničke percepcije. Sa druge strane, pojam društvene percepcije (kojim se u svojim eksperimentalnim ali i konvecionalnim delima bavio i sam Slavko Vorkapić) postavlja se kao presudno pitanje budućnosti filmske produkcije i njene komunikacije sa publikom. Zbog ovih a i mnogih drugih socio-kulturnih zapažanja, izborom naslova teme ovogodišnjeg festivala ne upućujemo na sinematičnost prošlog, koliko na serijsku, dramsku i realističnu budućnost tekućeg stoleća – Film i dvadeset prvi vek. In Vorky's mind.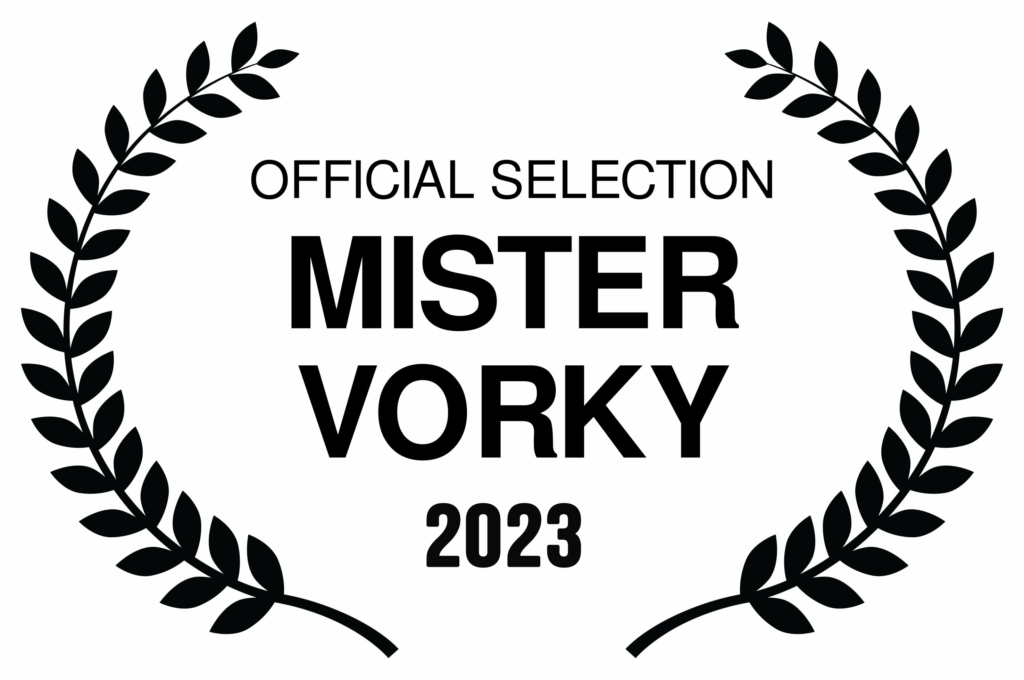 SELEKCIJA 2023
Passage/Prolaz
režija/director: Filip Markovinović, Serbia,2023, Experimental
I´m out
režija/director: Ileana Andrea Gómez Gavinoser, Argentina, 2022,Animation
Seated
režija/director: Pierre Yves Clouin, France, 2022, Experimental film
Empty blue
režija/director: Noomen Noomen, Tunisia,2021, Experimental
P[]P C()RN
režija/director: Jonathan Riles, United States.2022, Experimental
In the bush
režija/director: Chris Furby, United Kingdom,2022, Animation
Reflection
režija/director: Tanya Vigel, Russian Federation, 2021, fiction
N6MAA10816
režija/director: Kang Le, Taiwan,2022, Experimental
Leaves
režija/director: Rob Terrestrial, United Kingdom, 2023, Animation
4913 Colors
režija/director: Tom Bessoir, United States,2020, Experimental
Imagine life on plus eleven notes five degrees of celsius
režija/director:  Zoran Ilić, Serbia, 2023, Experimental
Fog
režija/director: Mohammad Hossein Safari, Iran, Islamic Republic of, 2015, Documentary
The Message
režija/director: Bruno Pavić, Croatia, 2022, Experimental
Mirror
režija/director: Direk Bee, Philippines,2022, Experimental
Water Wheels
režija/director: Ebba Jahn, Germany,2022, Documentary
They are Bugging Me
režija/director: Marija Stanojević, Serbia, 2021, fiction
World Chocolate Day
režija/director: Otto Logan, United States,2022, Animation
On the other side of the window
režija/director: Dariusz Henka, Poland,2022, Documentary
Tabloid Beauty Queen Apocalypse
režija/director: John Watson, Canada, 2022, Experimental
Point of no return
režija/director: Lutz P. Kayser, Germany, 2022, Experimental
Easily
režija/director: Dunja Janićijević, Serbia, 2021, Experimental
Bride
režija/director: Reza Golchin, Iran, Islamic Republic of,2023, Experimental
Man by the window
režija/director: Roman Sinitsyn, Russian Federation, 2022, fiction
Again and again …
režija/director: Lutz P. Kayser, Germany, 2022, Experimental
Pasillo
režija/director: David Castro González, Spain, 2021, fiction
FLOCK众
režija/director: Fiona Chen, United Kingdom, 2022, Animation
Mortal Exam
režija/director: Erik Sellarés, Spain, 2023, fiction
Fishlike
režija/directors: Adrien Blanchard, Тhéophile Farant, Matéo Grossi, Pablo Jegado, France, 2023, Animation
Sirenhead
režija/director: Dale Zhou, United States,2021, Experimental
Just a Walk
režija/director: Masoud Moein, Iran, Islamic Republic of,2022, Experimental
In my mind
režija/director: Teodora Koledin,  Serbia,2023,  fiction
Treeman
režija/director: Chris Furby, United Kingdom,2022, Animation
Mom
režija/director: Aniez Atlas, Spain, 2023, fiction
Beyond the known
režija/director: Gabriele Rossi , France,2022, Experimental
Waterfall
režija/director: Kazuya Ashizawa, Japan,2023, Documentary
The Body
režija/director: Nika Zhukova, Rimma Gefen, Israel,2022, Experimental
Dushno
režija/director: Andrey Kryuchkov, Russian Federation,2022, Experimental
April, somewhere
režija/director:  Hongxiang ZHOU, China, 2022, Experimental
The Very Big Boy
režija/director: Pierre Yves Clouin, France, 2023,  Documentary
Classroom
režija/director: Reza Golchin, Iran, Islamic Republic of, 2023, Experimental
Alice in uncomfort zone
režija/director: Nikolina Santovac, Serbia,2023, Animation
Strange Town Tonight
režija/director: Dustin Morrow, United States, 2023, Experimental
Birdies
režija/director: David Ibernia Etayo, Spain,2021, Animation
Baccy
režija/director: Pedro Nogueira, Portugal,2023, fiction
Las notas de Juan
režija/director: Julián Cáneva, Argentina,2022, Experimental
Where do they come from? (And where do they go?) – Police Car
režija/director: Christen Bach, Germany, 2021, Animation
Data migration 1
režija/director: My Name Is Scot, Canada,2023, Experimental
Terra Prometida/Promised Land
režija/director: Gunga Guerra, Brazil,2023, Animation
Belongings and Surroundings
režija/director: Nichita Boico Gaghen, Israel, 2023, Experimental
Sea of Problems
režija/director: Dani Micóids, Brazil, 2023, Animation
Only That
režija/director. Darko Dragiša Trajanović,Serbia, 2023, Experimental
The Self-Transformation of Fatback Freddy
režija/director: MCR/ELECTRIC OTTO, United States,2023,  Animation
Swimmer
režija/director:  Zoran Ilić, Serbia, 2022, Animation
Lost
režija/director: Masoud Moein, Iran, Islamic Republic of,2023, Experimental
TikTort
režija/director: Reinhold Bidner, Austria,2022, Animation
The Death Ox
režija/director: Serkan Aktaş, Turkey, 2022, Experimental
Queda livre
režija/director: Julia Ro, Brazil,2023, Animation
ATM Horror
režija/director.Neil Young, Austria/Poland, 2023, Experimental
HN 30 second spec commercial
režija/director: Lukasz Wdowicz, Poland,2023, fiction
Bad Joke
režija/director: Alexandra Dzhiganskaya, Austria,2021, Animation
Digna
režija/director: Milica Slobodan Stojanović, Serbia,2023, Experimental
Rack
režija/director: Mohammad Hossein Safari, Iran, Islamic Republic of,2021, Documentary
Halloween
režija/director: Ana Kaučič, Slovenia, 2022, Animation
Bottle
režija/director: Damian Gonzalez, United States,2022, Experimental
In the Swim
režija/director: Chris Furby, United Kingdom,2022, animation
Icicles
režija/director: Jeremy Newman, United States, 2023, Experimental
Ignite
režija/director: Kang Le, Taiwan, 2023, Experimental
Sisterly Love
režija/director: Thea Balich, Tom Knight, United Kingdom, 2023, Fiction
Where do they come from? (And where do they go?) – Umbrella Car
režija/director: Christen Bach, Germany, 2021, Animation
Bridge
režija/director: Andrew Payne, United Kingdom, 2023, Experimental
Heartsick raving
režija/director: Katarina Kovjanić, Serbia, 2023, Animation
Illumination
režija/director Szabina Péter, Hungary,2020, Experimental
The Lovers
režija/director: Rimma Gefen, Israel,2022, Animation
74.Essence, Babe
režija/director: Robert David Duncan, Canada,2023, Experimental
75.Autumn
režija/director: Pierre Yves Clouin, France, 2022,  Experimental
As the night
režija/director: Adam E. Stone, United States,2023, Experimental
STAT1ONED
režija/director: Anne Gart , United Kingdom, 2023, Experimental
About satin
režija/director: Anabela Costa,   France,2023, Animation
Draught
režija/director: Weston Terray, United States,2022, Experimental
4:4
režija/director: Hongxiang Zhou, China,2021, Animation
The Eyes
režija/director: Zlatko Milojičić, Serbia, 2023, Experimental